Book naming contest!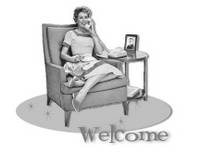 Dear students and lurkers, (
I changed the setting to allow anonymous posters for now
)
My friend Lynn Anderson needs your creative thoughts for her student handbook. She's looking for a catchy title that will really fly off the book shelves. I'm offering a "prize" (it's going to be better than the ones I usually give!) for the best title submission. Submit as often as you like and ask your friends and neighbors. Lurkers,,,you may post too!
No ideas are bad ideas.
In fact, here's mine:
I Want My Mommy,,,a student's guide to everything they need to know to survive without their mother at the University of Alabama.
(The book is a listing of doctors, services, beauty salons, hotels, recreational facilities, hospitals, clinics and on and on. Her husband is a local doc and she gives insider tips for students looking for doctors. This is way way better than opening a Tuscaloosa phone book and trying to find someone. )
Dear Friends,
Once again I need your thoughts on my book ! ! !
I am searching for a "catchy" title.
The Parent/Student Handbook was as dull as it comes. After a year of research and reading everything I could I realize the Title is the most important part of the book.With the normal book buyer spending 4 seconds looking at a book it has to jump off the shelf at them. Put your thinking caps on and give me your thoughts on the subject. I appreciate any ideas. Lynn
Some ideas have been:
The Tide Guide
The University of Alabama student's Survival Guide.....parents too!
The Yellow Hammer
making it through The University of Alabama without any knocks
Go Alabama
an unofficial survival tool for students.......and parents!