Hell is hot, hot, hot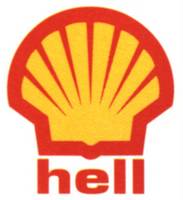 Andy Duncan's letter about evolution continues to stir it up. Today's
Tuscaloosa News letter writer sends Andy right to hell.
Bible disproves theory of evolution
Sheila Beasley TuscaloosaFebruary 09, 2005
Dear Editor: Mr. Duncan, my Daddy had two sayings: 1. A little knowledge is a dangerous thing and 2. Education doesn't always mean intelligence.You keep saying you have proof that evolution exists, and you use the National Geographic as your source.Well, I have proof that evolution is a crock and I use God's own word, as my source. Genesis 1 and 2 give account of how life was formed and Genesis 7 and 8 say there was a flood, but sorry, but it was Noah, not Darwin who stepped off the ark! As for humans being formed from amoeba, Exodus 4:11-12, and Psalms 139:13-16, call you a liar.You need historical proof, try Matthew 24:1-29. There are words predicting events we are seeing today, words written 2,000 years ago.Matthew 13:14-15 and Matthew 24:4-5 plainly warn me against people like you and Mark 8:38 spars no words describing your punishment for continuing to worship idols and false doctrines. Acts 10:42-43 says Jesus, not Darwin, was sent by God to save us and I guarantee you it won't be Darwin waiting as you lay on your death bed.So please, get off your high horse! You laugh at Christians and call us ignorant, but believe me we are laughing at you and your attempts to push Satanism on the world. The Bible tells about that too, but also assures us that in the end God wins.And by the way, it's called Darwin's Theory!